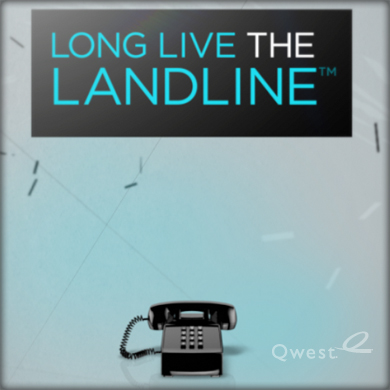 Qwest - Long Live the Landline
To support the "Long Live Landline" portion of the Qwest Quantum Leap campaign, freakdigital worked on three pieces of digital signage. For the this assignment, we went beyond the purview of the conceptual area established by the television spots, which were dialogue- and situationally-driven. freakdigital used the physicality of the landline telephone in visually interesting ways in order to captivate the viewer with these digital spots. The production of these spots included a cost-effective video shoot to capture the teen hand/arm swinging the phone.
Role: Conceptual development; design and art direction of storyboards, and working with production company in development of finished motion graphic piece.
Skills: